Getting started with the Alerts widget
Firetip X can alert you of specific market conditions via text, email, or within the trading platform. The first step is to navigate to the Alerts widget, which is found by opening the Trading menu.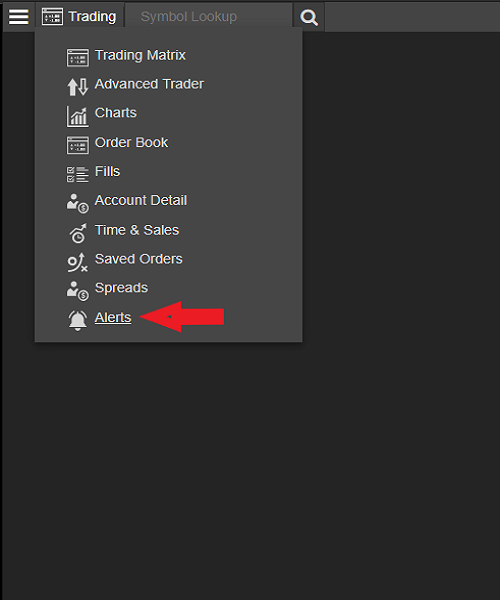 The Alerts widget will open. To create a new alert, click on "Add Alert" at the bottom left.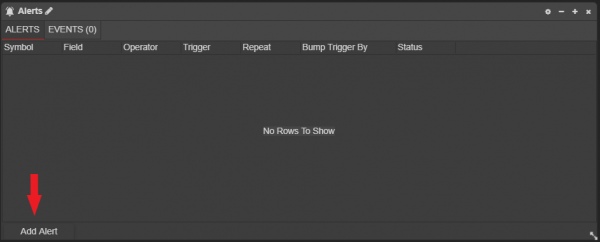 Here is where an Alert can be designed & enabled. The alert will require the following fields:
-Symbol: The specified futures or options contract.
-Field: This can be set as Last, Last Size, Last Time, Change, High, Low, Ask, Ask Size, Ask Time, Bid, Bid Size, Bid Time, Current Time.
-Operator: Greater Than or Less Than
-Trigger: This can be a number or time.
-Repeat: Enable if you would like the alert to trigger more than once.
-Bump Trigger: This allows you to bump the trigger number by X amount, if the initial alert conditions are met.
-Status: This can be enabled, disabled, or disabled for an hour.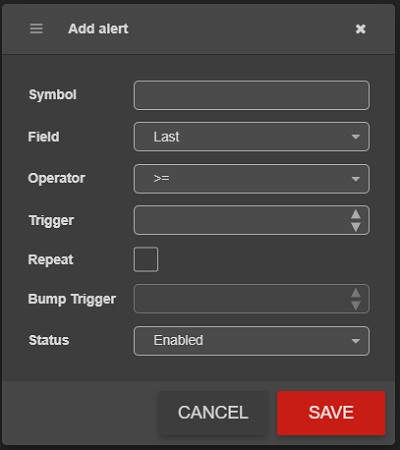 If we want to be notified if the Emini S&P 500 futures reach a last price of 2914.00, we would put in the following information: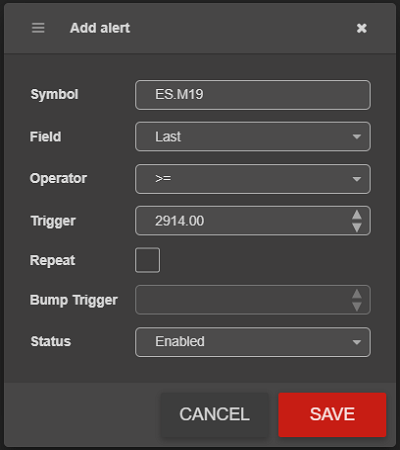 Once the above settings are saved, the alert is created and is live. You can view your saved alerts in the main alerts tab of the widget. You can also navigate to the Events tab to see the history of any any alerts that may have fired.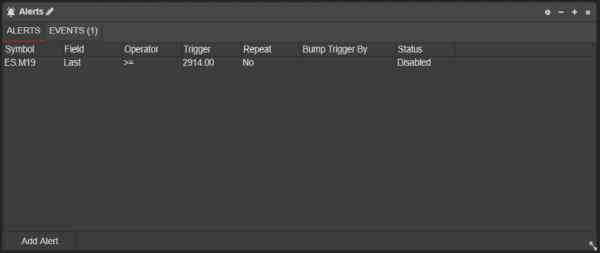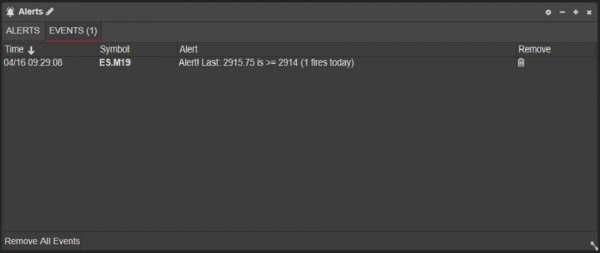 Lastly, you can navigate to the Notifications section of the main settings menu to set how you would like to be notified of any Alerts firing.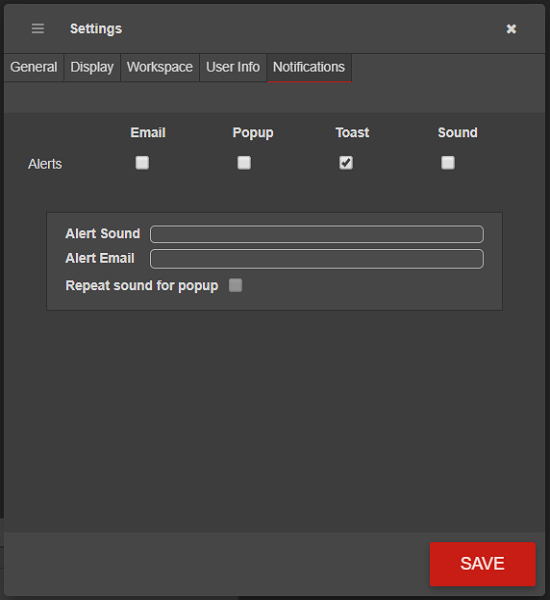 DISCLAIMER: There is a substantial risk of loss in trading commodity futures and options products. Losses in excess of your initial investment may occur. Past performance is not necessarily indicative of future results. Please contact your account representative with concerns or questions.