Getting started with Firetip X
In this guide, we will take you through some of the basics of the brand-new Firetip X trading platform.
Login Screen
The login screen is straightforward. Simply type in your demo or live account number into the Username field, and your password into the Password field. The "Remember Me" box can be checked if you would like your device to remember your credentials for the next time that you login. Only check this box if you are using a private computer or mobile device.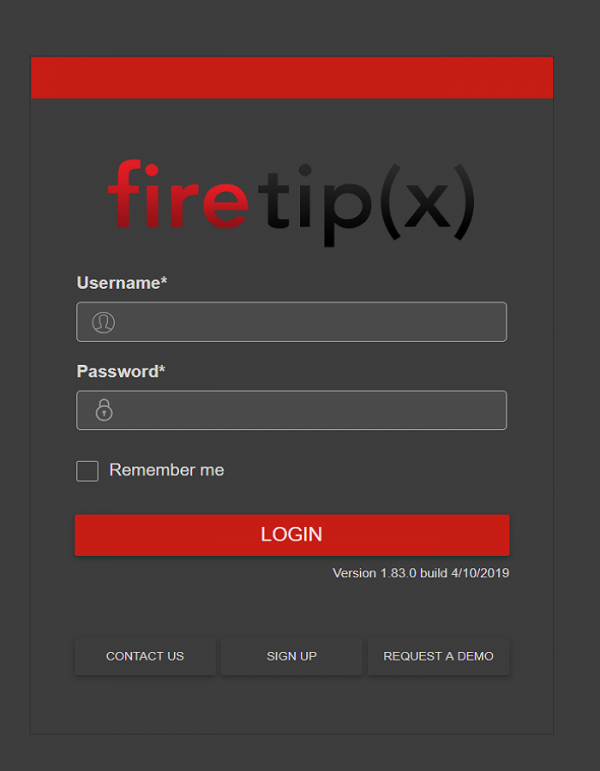 Once you've logged in…
You will find general settings at the top left of your screen, along with the Trading menu. The Trading menu is used to load widgets into your workspace, while the settings menu is used for anything non widget-specific.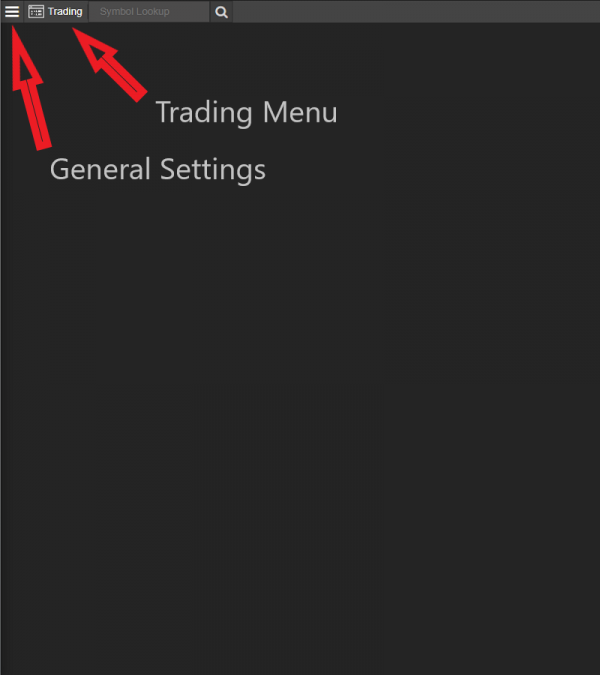 Main Menu
Workspaces:
–New: Create a new empty workspace.
–Open: Open a previously saved workspace.
–Save: Save your current workspace.
–Save as: Save your current workspace under a specific name.
–Delete: Delete any workspace you've saved.
Settings:
–Change Password: Change the password for the username you've logged into.
–Settings: View advanced settings. This is covered next.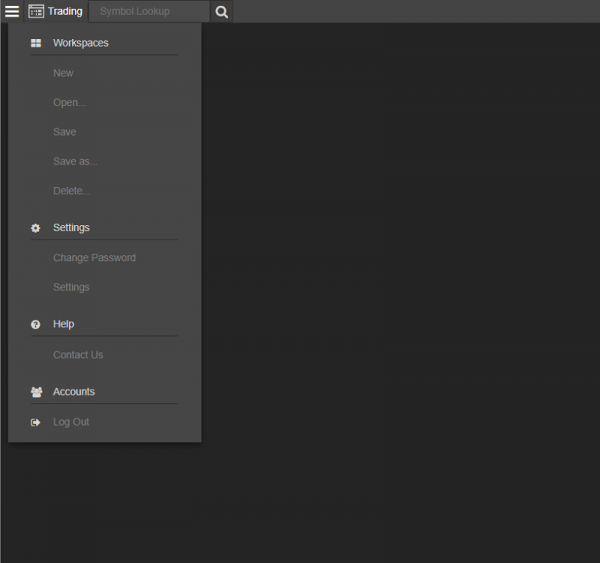 Settings Menu: General
–Show all markets in Symbol Finder: This will enable you to search for symbols that aren't enabled for trading, but are still available to view live data from.
–Play tick for each trade (Trading Matrix): If enabled, the platform will play a sound every time a trade is made on a contract that is loaded in the Trading Matrix.
–Enable "One-Click" Trading: If enabled, there will be no confirmation window before placing an order in the Advanced Trader. This only recommended for highly experienced traders that are well-versed with the Firetip X trading platform.
–Language: Change the platform language.
–Quote Speed: Change the rate at which quotes update. A slower setting is recommended for older computers and mobile devices.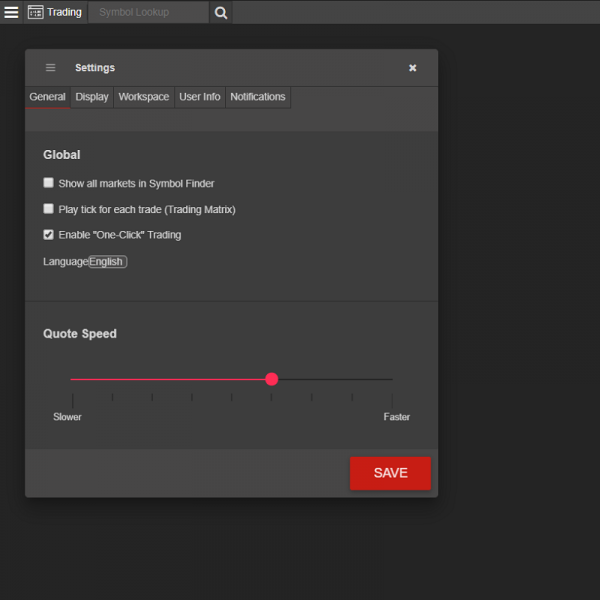 Settings Menu: Display
–Font Size: Change the displayed font size within the trading platform.
–Font Family: Change the font style within the trading platform.
–Skin: Change the color scheme.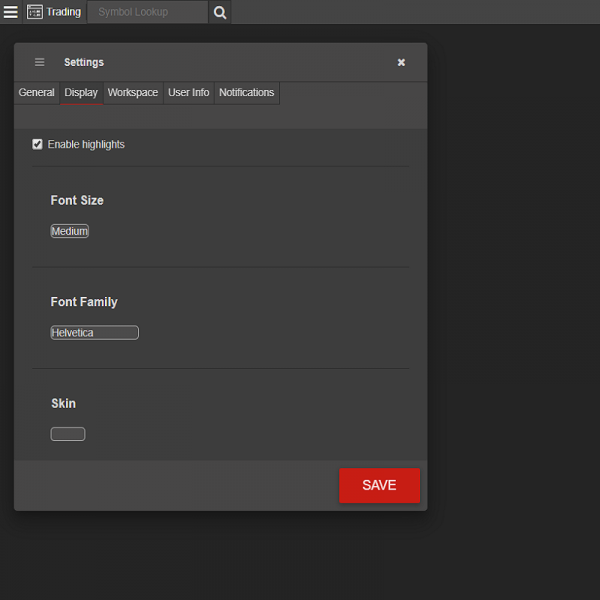 Settings Menu: Workspace
–Automatically reopen last workspace on startup: This setting will make sure that you are load your most recent workspace upon startup.
–Auto-save workspace changes: This setting will save your workspace every time you make a change, so that you don't have to worry about saving your workspaces all the time.
–Enable account selectors: This setting is for brokers or traders that have access to multiple accounts.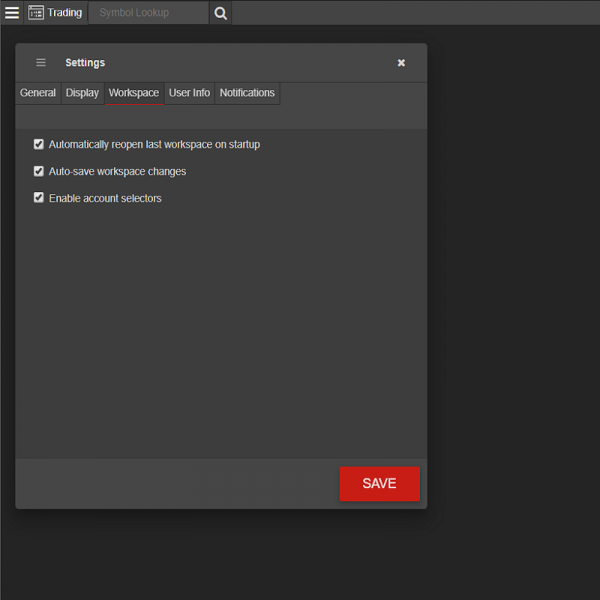 Settings Menu: User Info
Keep your email & phone number up to date to receive the latest information & updates on the Firetip X trading platform.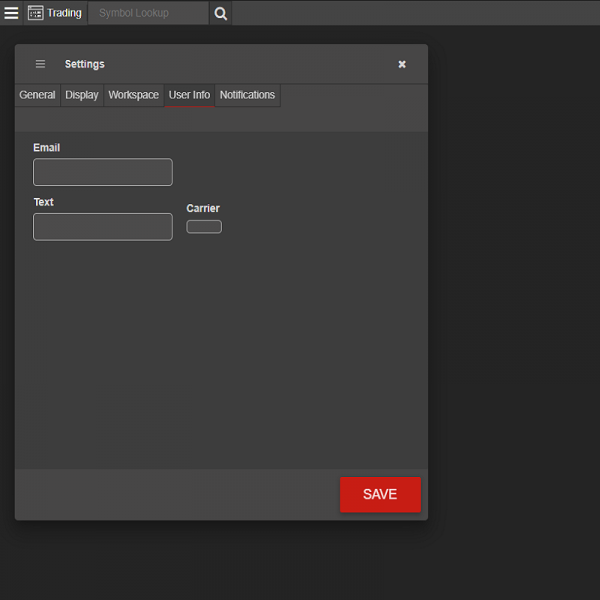 Settings Menu: Notifications
–Alerts: Check the box for each method that you would like account notifications enabled for.
–Alert Sound: Customize the sound for your alerts.
–Alert Email: Set the email that you would like notifications sent to.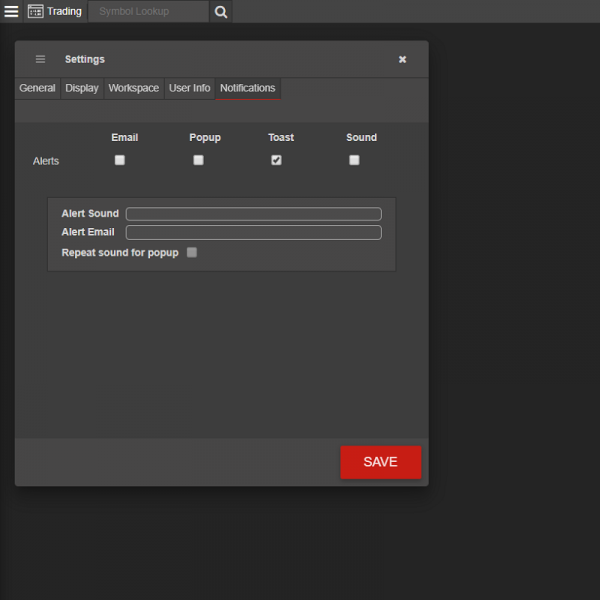 DISCLAIMER: There is a substantial risk of loss in trading commodity futures and options products. Losses in excess of your initial investment may occur. Past performance is not necessarily indicative of future results. Please contact your account representative with concerns or questions.