Getting started with the Trading Matrix
Firetip X's Trading Matrix is where you can view live quotes of any requested futures, options, or spreads. It is also a data hub from where you can plot custom formulas, view contract specifications such as margins or tick value, place orders, and pull up depth or charting.
The Trading Matrix can be accessed by opening the Trading menu, and navigating to the Trading Matrix option.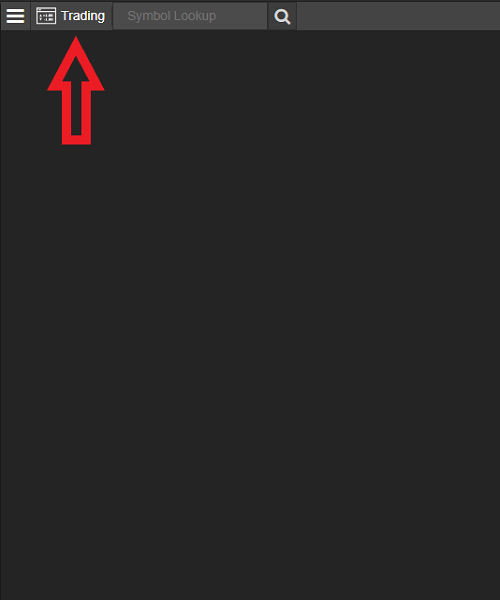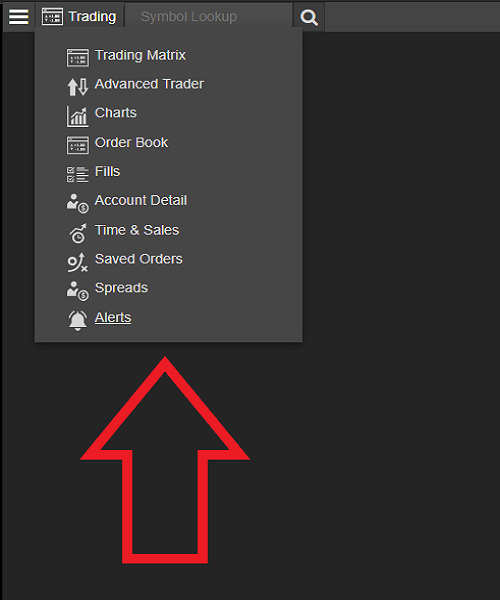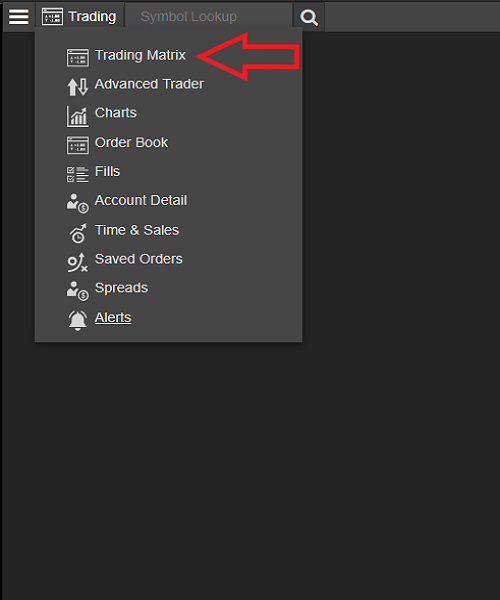 An empty Trading Matrix will load. To add contracts, click on the symbol finder at the bottom left of the Trading Matrix.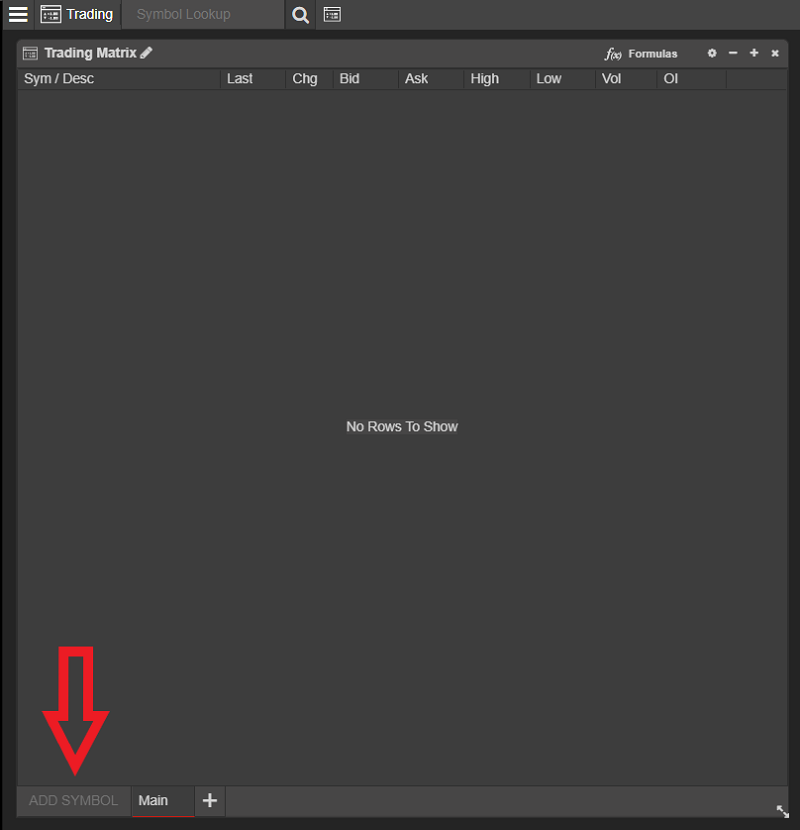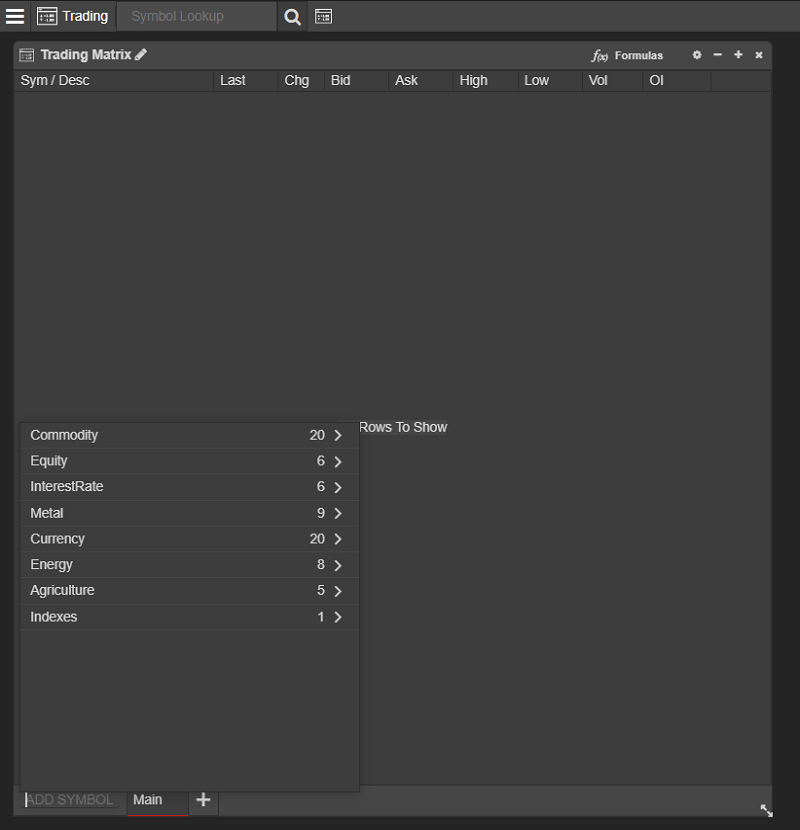 From here, you can search for and select contracts to be added to the Trading Matrix.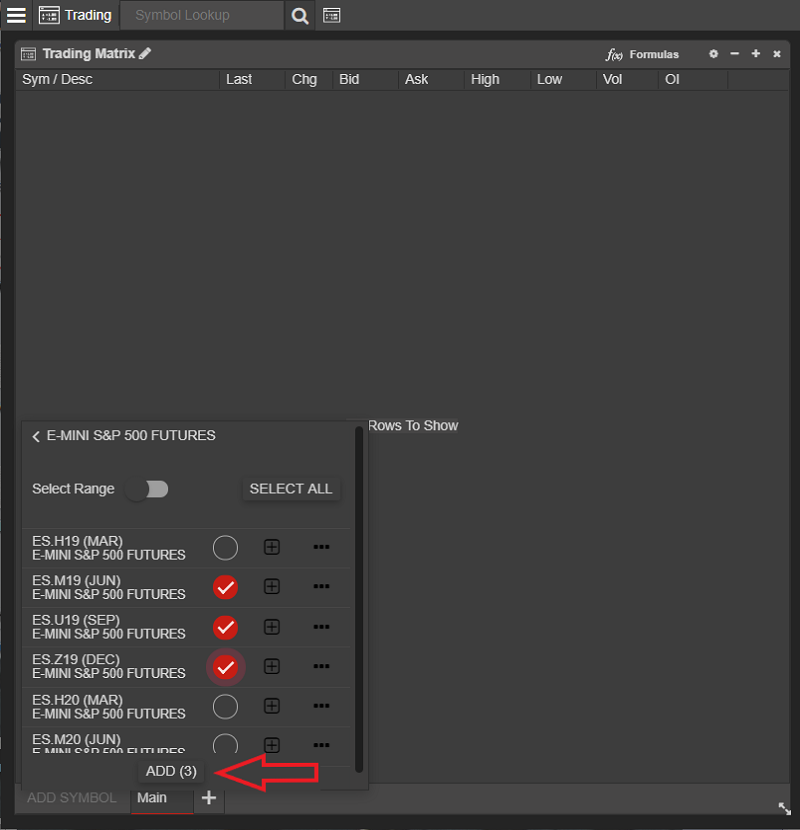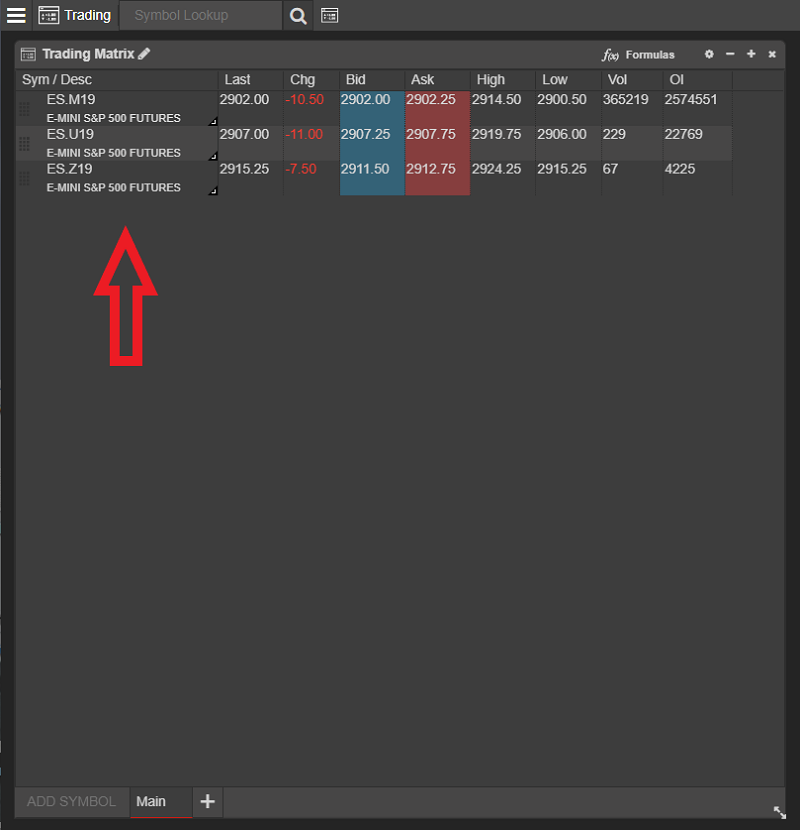 At the top right of the Trading Matrix, you'll find the settings & Formula menus. In the settings menu, you can add and remove columns of data. In the Formulas menu, you can add and remove custom formulas to the trading matrix to be treated as a column.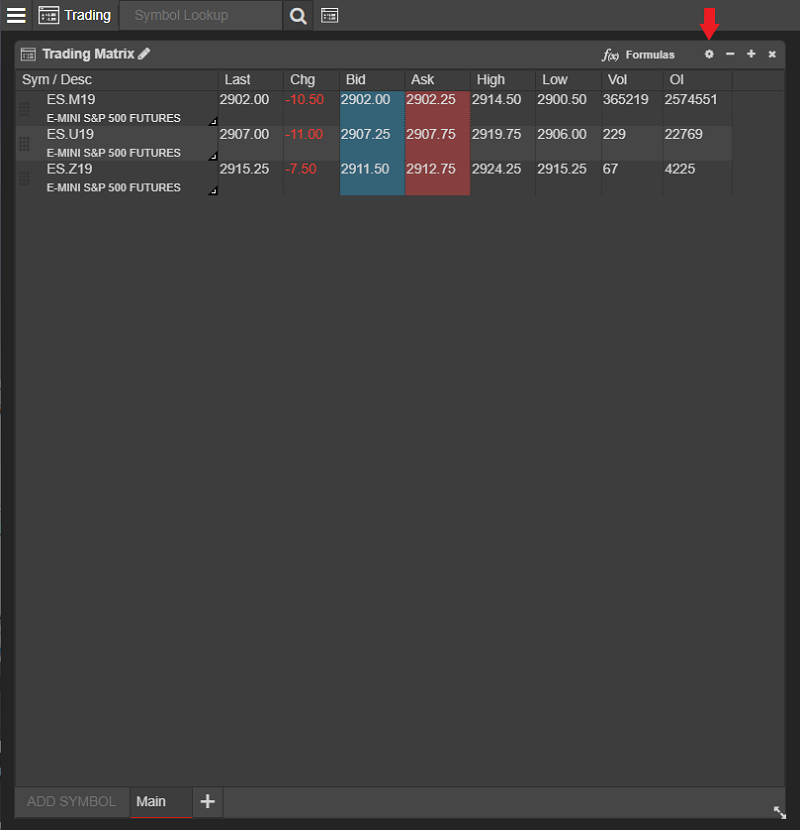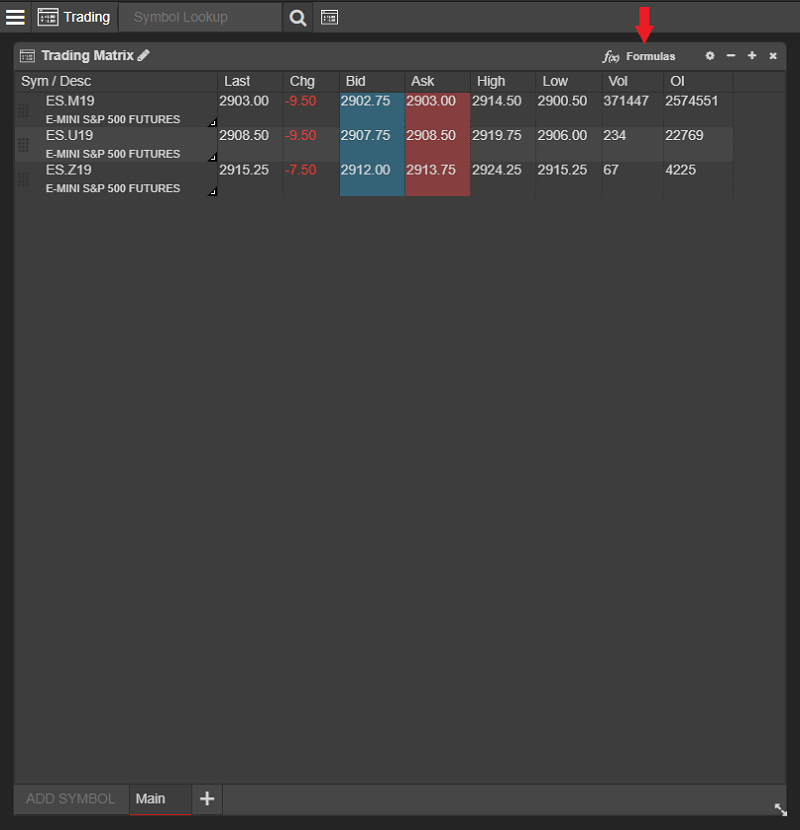 To add options to the Trading Matrix, click on the menu button to the right of the underlying futures contract & select 'Options'. From here you can sort by the option series, as well as by Call, Put, and Near Money.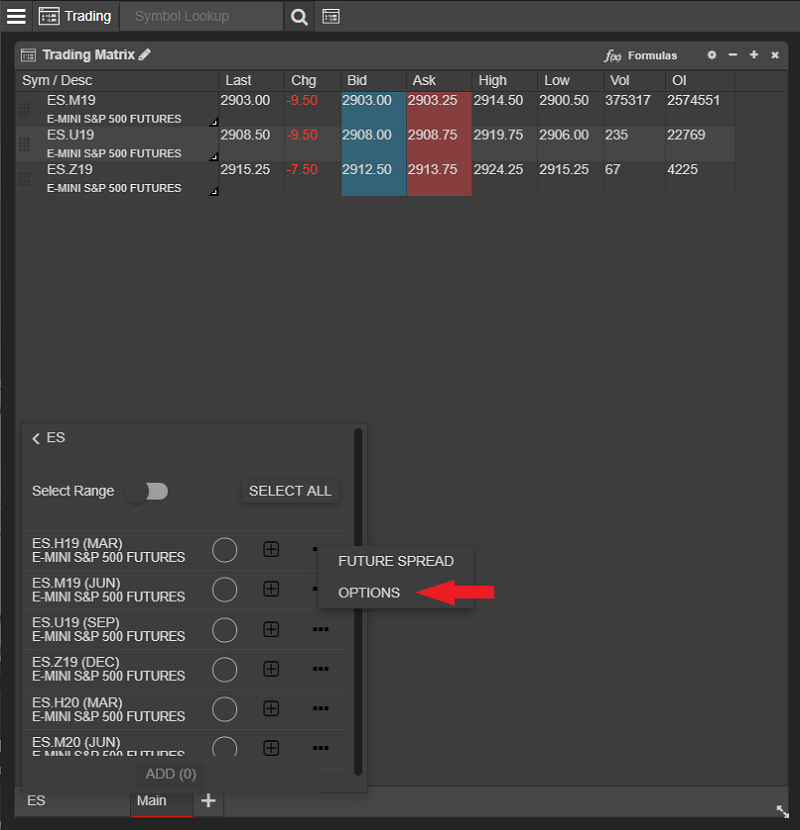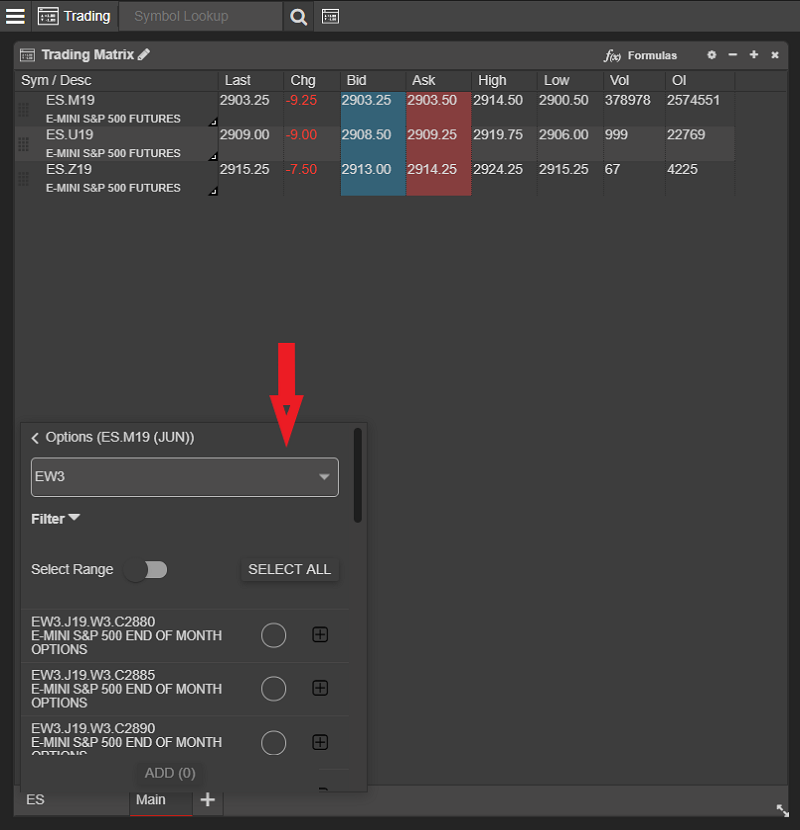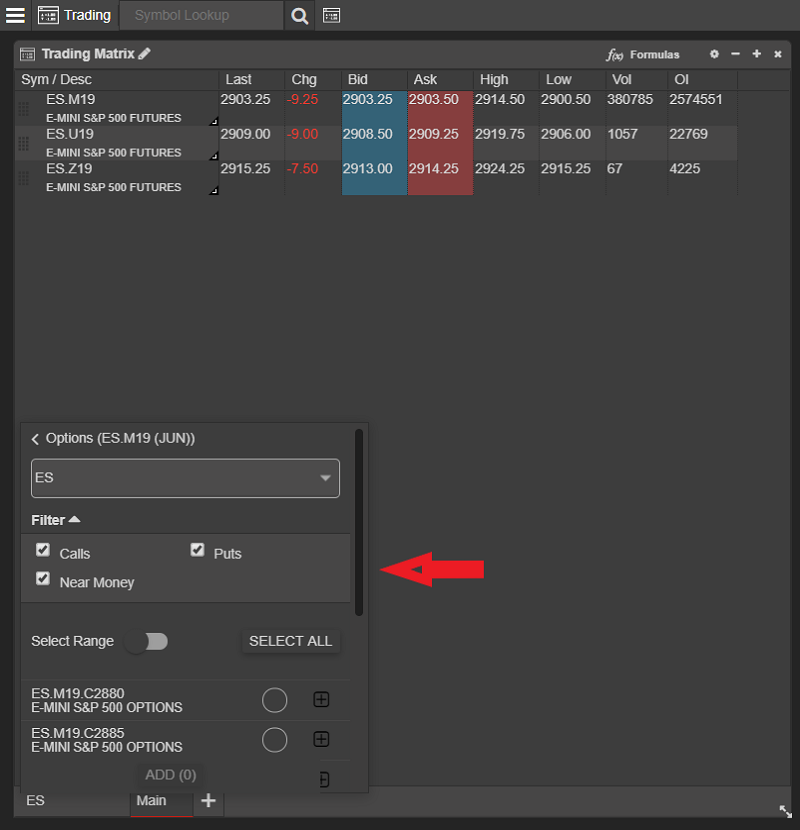 Once you've found the options that you would like to add to the Trading Matrix, there are a few ways you can go about selecting them. You can select them one by one, by range, or select all of the options listed on the screen.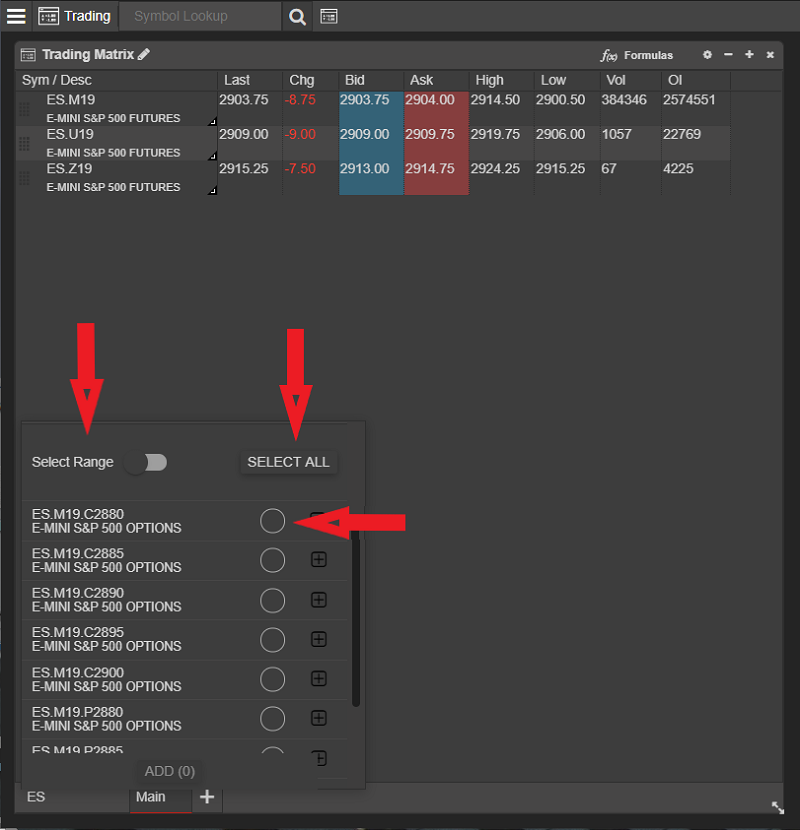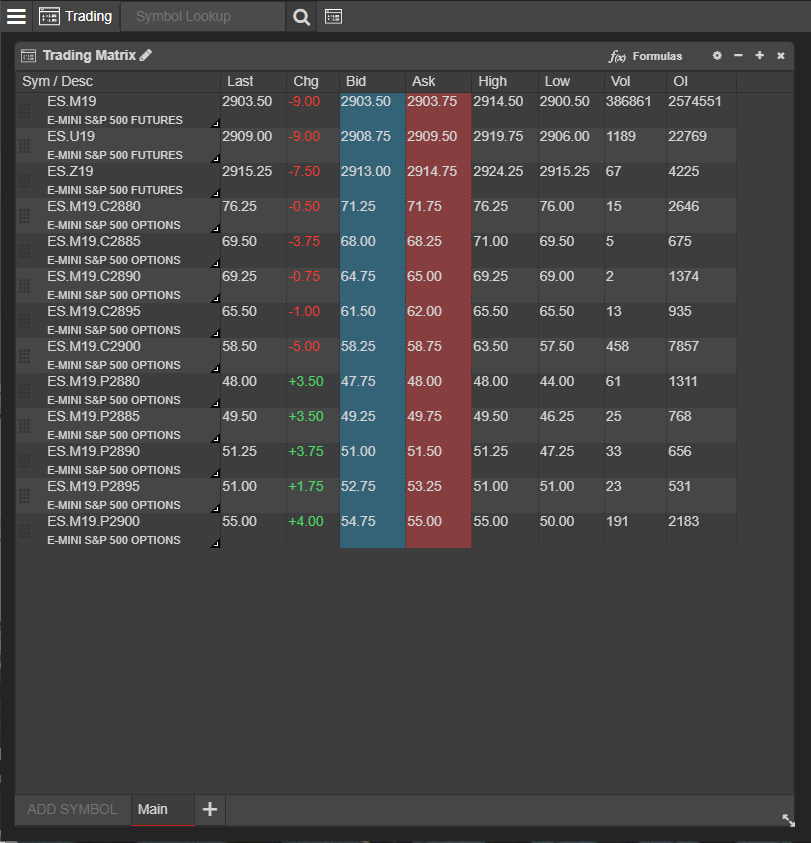 Lastly, you can click on any symbol in the Trading Matrix to perform a number of actions, such as placing an order, opening a chart, or viewing Symbol Information.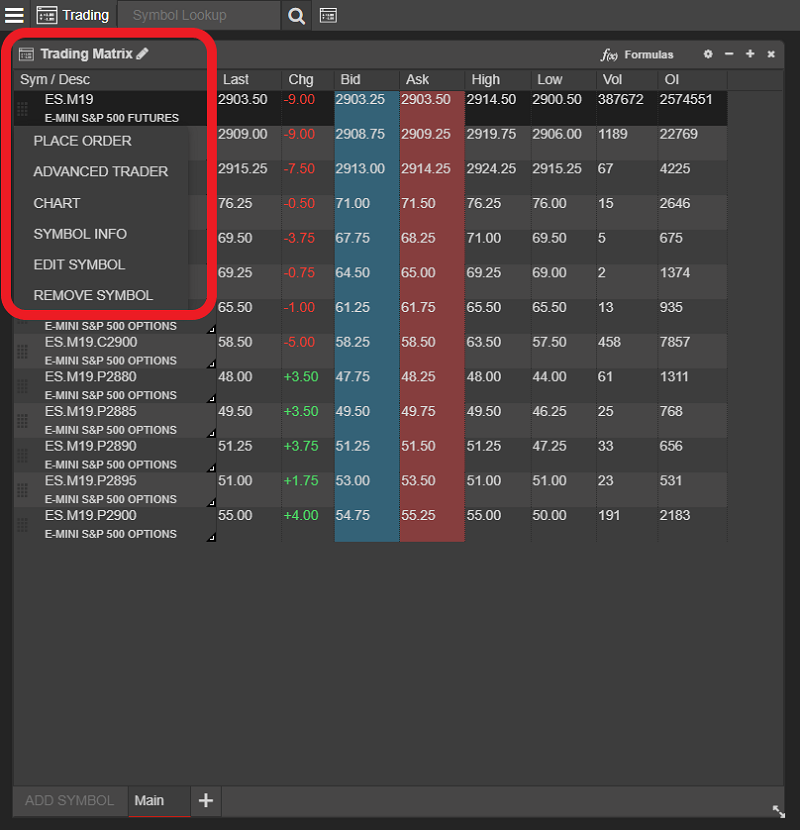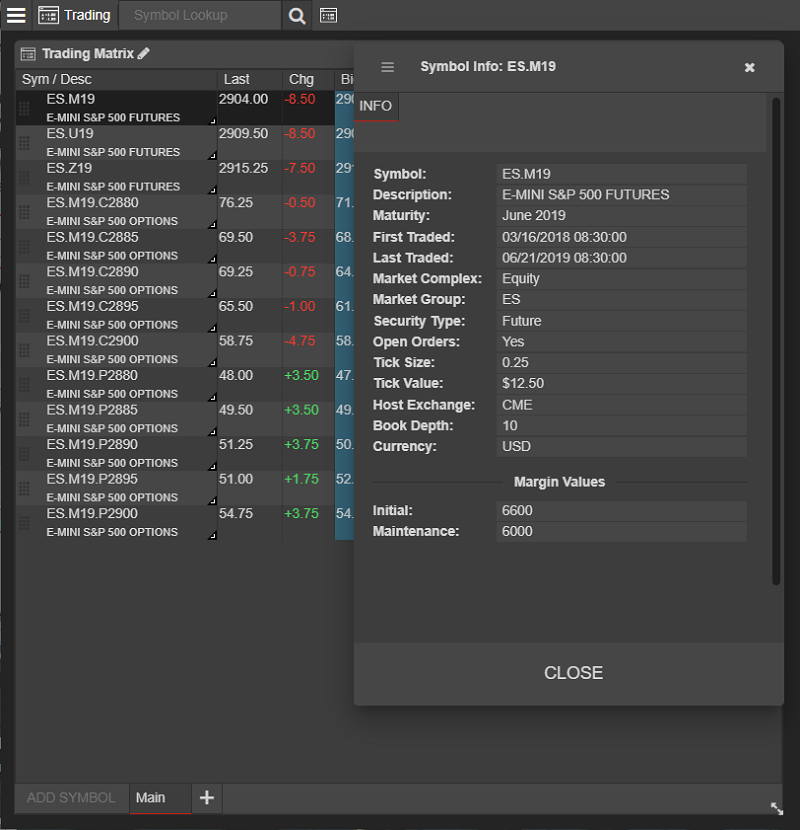 DISCLAIMER: There is a substantial risk of loss in trading commodity futures and options products. Losses in excess of your initial investment may occur. Past performance is not necessarily indicative of future results. Please contact your account representative with concerns or questions.